Great Lakes Growers products are fresh, delicious, nutritious and in-season all year long! Whether you're looking for information on our living lettuces or you're curious about the our impressive line of fresh herbs, you've come to the right place. 
Living Lettuce (Packaged)
NEW PRODUCT!
Salad Trio Living Lettuce
Our Salad Trio contains three (3) types of lettuce on a single root: Red Frisee, Green Oak and our special Icicle Lettuce (a hybrid of iceberg & leaf lettuce). Packaged in recyclable plastic bags to reduce waste.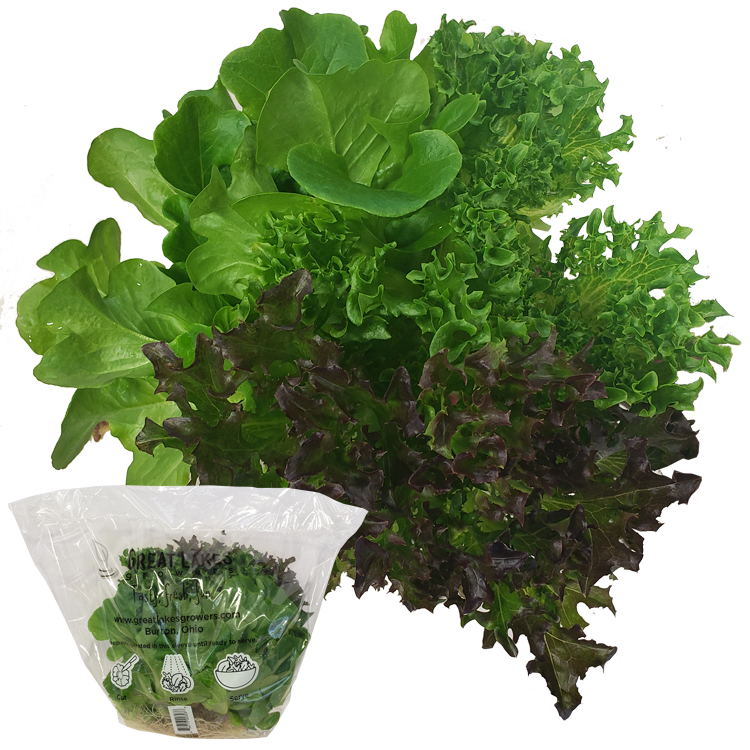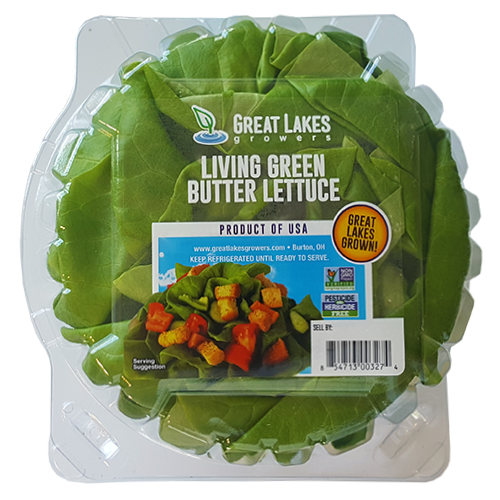 Living Green Butter Lettuce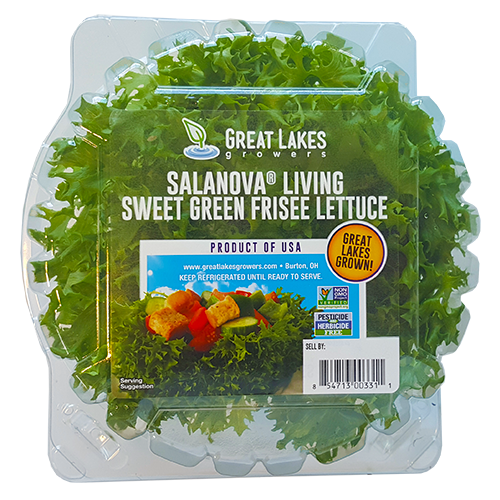 Salanova® Living Sweet Green Frisee Lettuce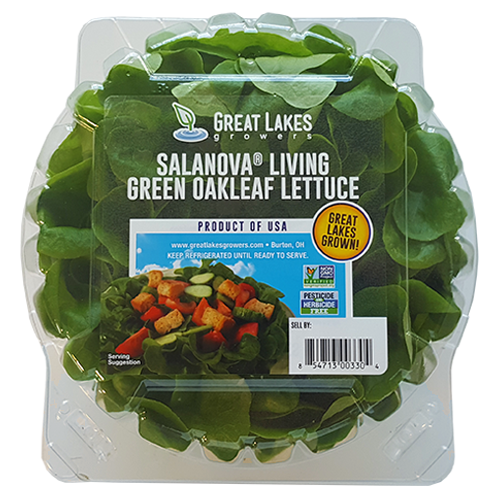 Salanova® Living Green Oakleaf Lettuce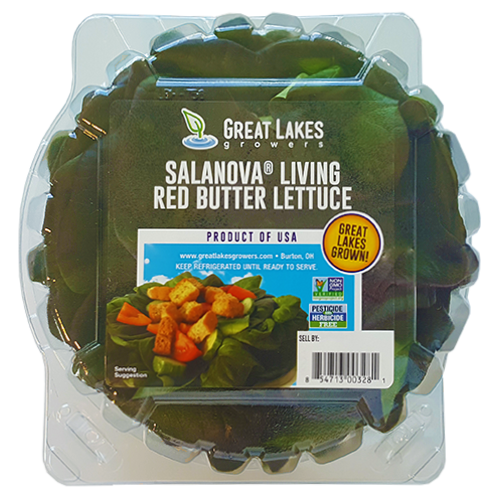 Salanova® Living Red Butter Lettuce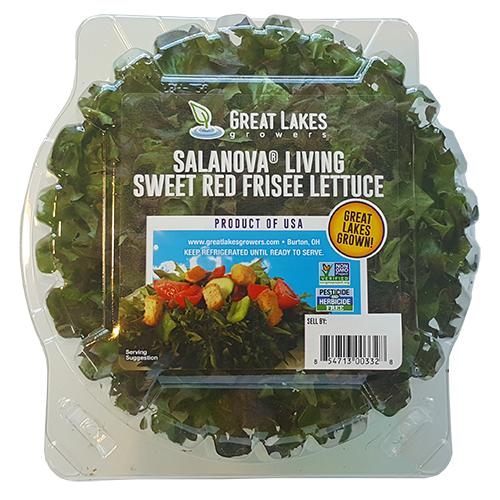 Salanova® Living Sweet Red Frisee Lettuce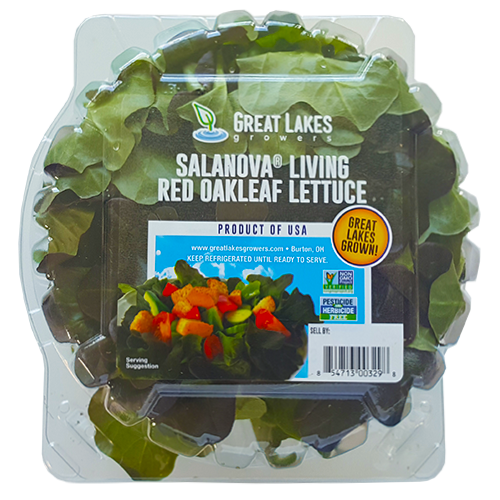 Salanova® Living Red Oakleaf Lettuce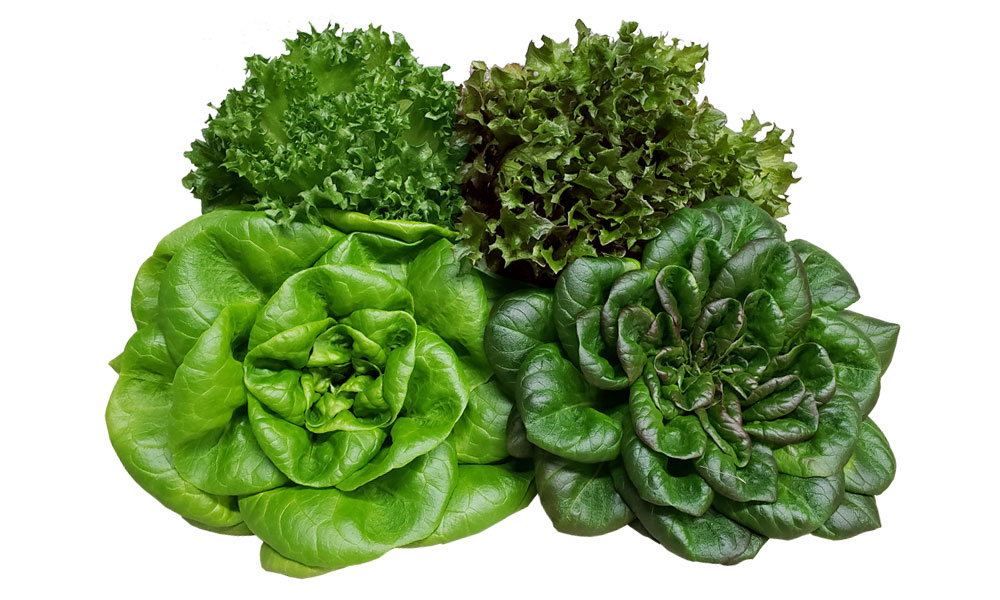 Naked Living Lettuces include Green Butter, Red Butter, Green Frisee and Red Frisee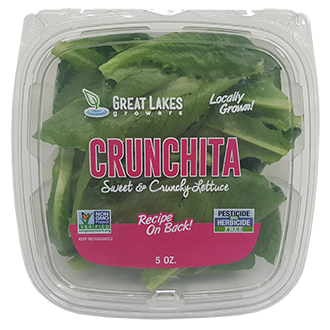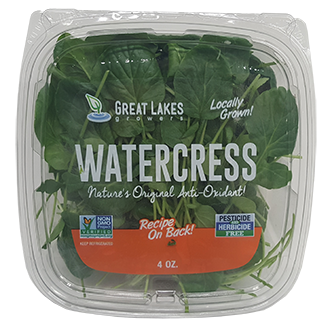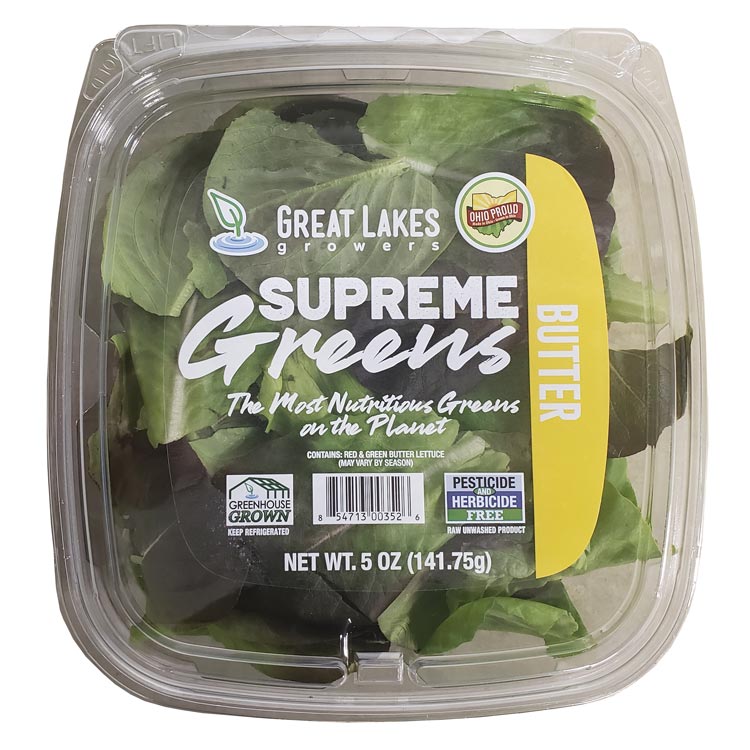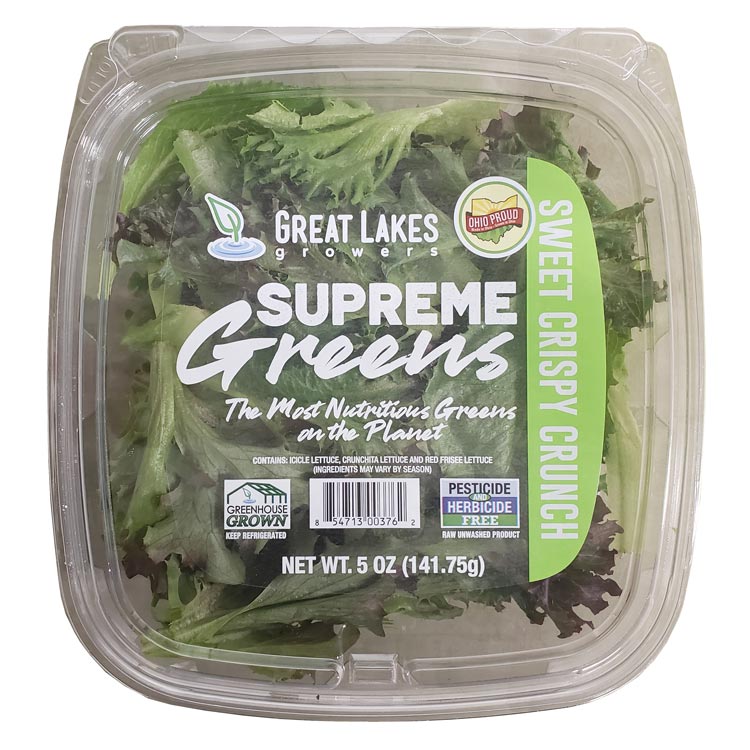 Sweet Crispy Crunch – 5 oz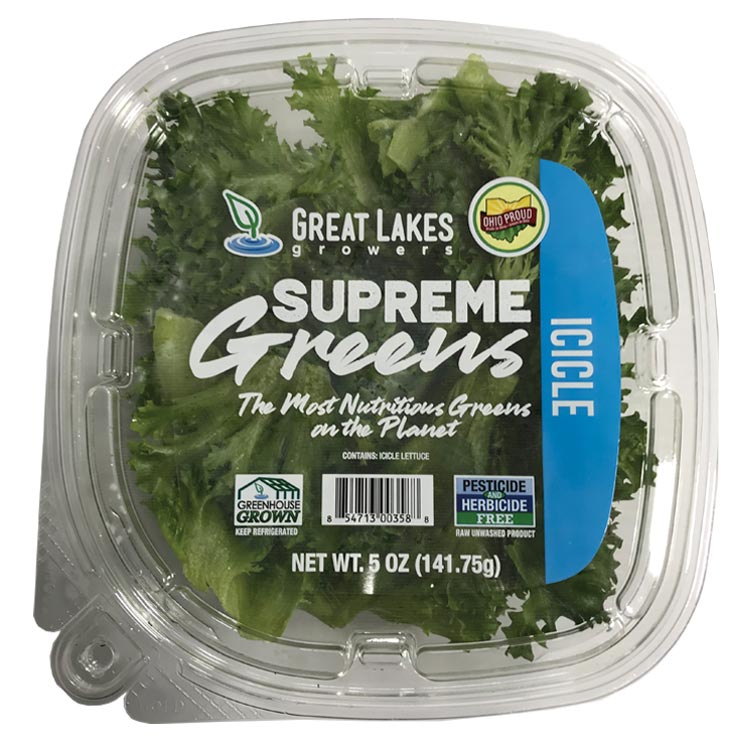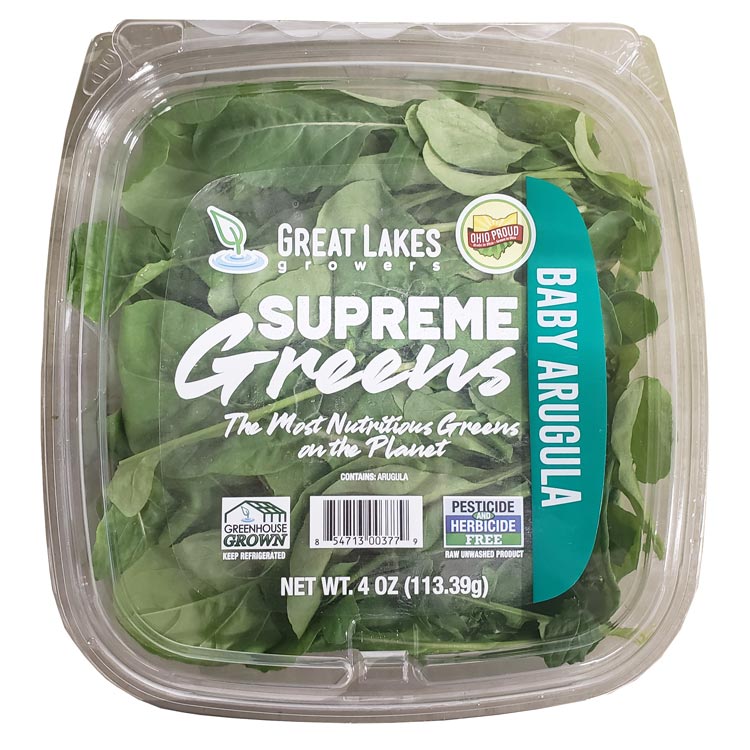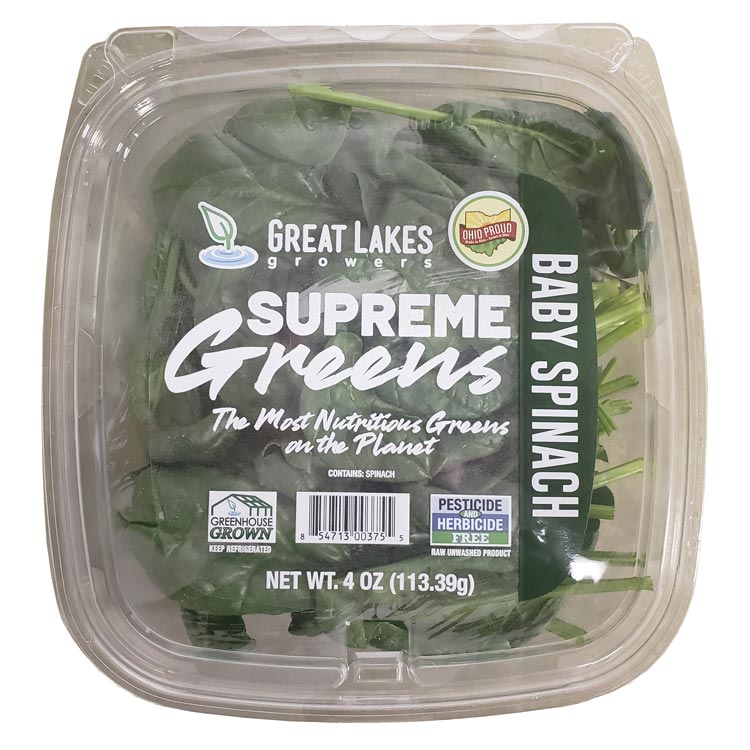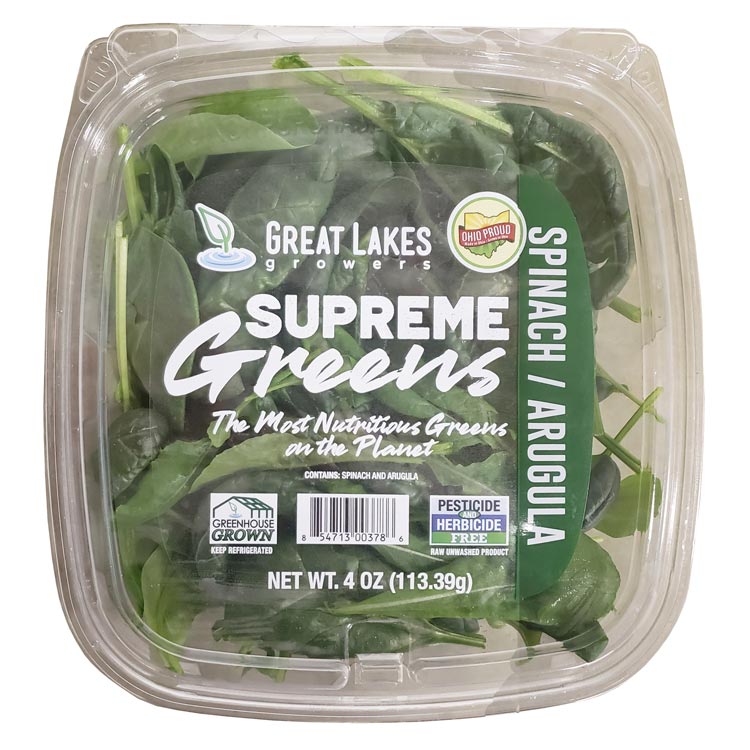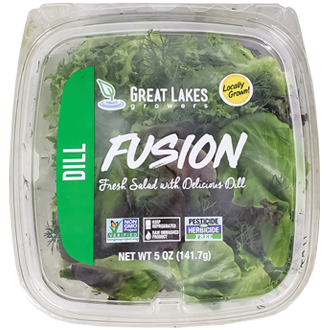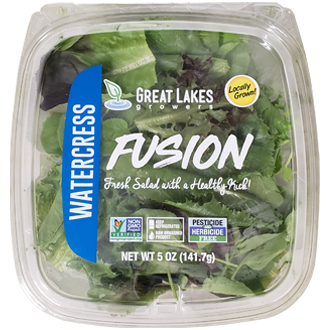 Watercress Fusion Salad – 5 oz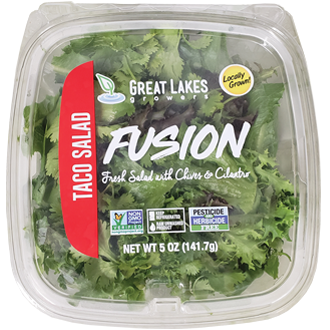 Taco (Chives & Cilantro) Fusion Salad – 5 oz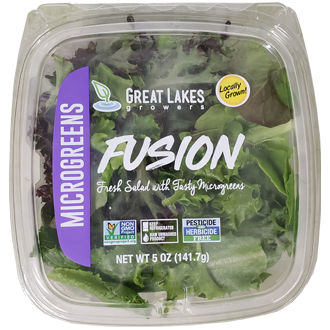 Microgreen Fusion Salad – 5 oz